지구촌 돌봄 목회를 위한 연구[The study about global caring ministry]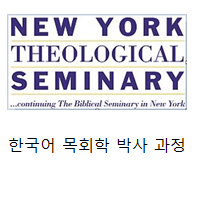 Abstract
We have given a considerable as a result of trying out. The pervasive method through the article that caring is essential in our life. Before that I thought that caring was only needed for a specific person. However, as a result of examining the issues on a regular basis, the church should exert its utmost efforts in various aspects of caring.
Especially caring prayer movement is needed. Care ministry is a necessary part of spirituality because It focuses on the holistic interest of those who live in crisis. Sharing of the main vision of the church, increased attendance at worship improved ability and confidence in difficult issues. The difference in cultural generation was great that I dare not know where to start. But through various biblical, sociological, and psychologically proven method.
There were at least no disappointments when approaching in various ways. Fear was lost and became a force life and a force for them in various forms of care. I was able to produce beautiful results that changed my life direction and consciousness and I got confidence. Even though it was a short time, there was a beautiful result even though applying this principle. I am proud of my heart because I have beautiful results. There are, of course, thing that are not covered in this paper or that need to be improved.
Today, we have a lot of care in different institutions. People who do occasional disgraceful work of caring with the mistakes of people have also seen many people through mediators.In particular. There are people who are soldiers who sell their names and fill their desires, so that the faces of people with beautiful hearts are faded. I took care of myself and gave a seminar, which caused a change of consciousness, a practical change, and a confidence.
However, I realized that there are areas that need to increase and increase ongoing improvements. This ministry is not limited to those who are nearby. We need to look at the wider world, broaden our horizons, and live in a community with other races. We need to work hard stand up and broaden our horizons. As I wrote this paper, I had the self esteem ane confidence that I could not know, but now I can do anything. We live in a time when we can not live without care of each other. In the old days, I thought that it was helping those who are in a difficult situation and those in crisis, but now I live in a time when we must help each other. That is, I live in a world that is as hard as it is.
However, it is because I am hurt by people who are close to me and I want to have a sincere comfort in them. Just as Jesus looked after the hungry, just as he took care of the crying women as they climbed the hills of Golgotha, now ministry is the ministry of caring for the soul. In this respect, this paper is written to look after the broken Hearted and sad saints and children and women and hardships Who live hard. As Jesus encouraged and comforted the saints who were suffering, this essay wrote about the needs and the theories in the wise how to care for each one, the things to do and the things to go directly to the field.